ABOUT ENAJ
We are the
European network
of agricultural journalists.
The European Network of Agricultural Journalists (ENAJ) was founded on December 6th, 2011. ENAJ is comprised of the national organizations of journalists and communicators of 22 EU and EFTA member states and seven associate members.
As an organization, we have regular access to the politicians and institutions at the heart of the EU's Common Agricultural Policy and an enviable network of agricultural media contacts across the European continent.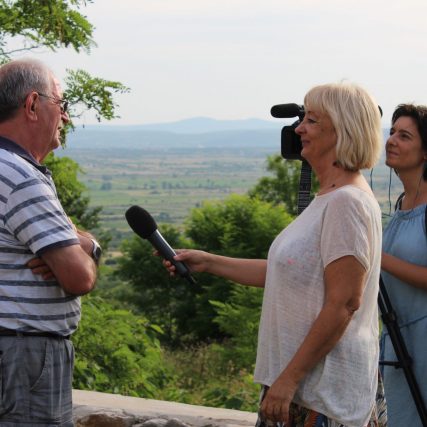 As an umbrella organization, ENAJ exists to facilitate networking, inter-association projects, the exchange of information and strong professional contacts.
ENAJ is a journalistic umbrella organization of national associations and guilds of agricultural journalists and communicators in the European Union and the EFTA countries. For their activities/meetings ENAJ can invite guests and observers. European agricultural umbrella organizations – most of which are based in Brussels – can be associate members, who support ENAJ.
ENAJ is a network organization in which journalists, communicators and others can meet, socialize and hold discussions on journalism-related to agriculture, horticulture, agri-business, forestry and fisheries. The organization also aims to support and bring the quality of agricultural journalism to a higher level.
ENAJ works with and supports member guilds by organizing low-budget press trips – preferably by theme – to showcase interesting developments in its member countries, allowing journalists the opportunity to learn more about farming and agriculture in those countries.
ENAJ especially supports young journalists under 35. The network also supports and helps EU- and EFTA-countries (including EU candidate states) in setting up guilds and associations where there is no such organization for agricultural journalists.
Freedom of the press is essential for free journalism. ENAJ strongly supports freedom of the press according to the press rules of the International Press Institute. ENAJ watches over press independence and the deontology (ethics) of agricultural journalists.
ENAJ represents the member associations and guilds at a European level and if necessary on a national level. This means representing about 3,300 journalists and communicators.
ENAJ provides communication about the information, goals and activities of the member associations and guilds and their associate members.
ENAJ
Management committee
Lisa Bellocchi
ENAJ Chairwomen
Damien O'Reilly
ENAJ Vice president
Jef Verhaeren
Treasurer, ENAJ honorary president
Katharina Seuser
Young journalists